Now that NaNoWriMo approaches once again, I thought it might be fun to share a few bits about my new project, The Night Lands.  Much like I did with last year's project, I'm going to take a few moments and showcase the lead players.
First up is the lead protagonist, Atsuko.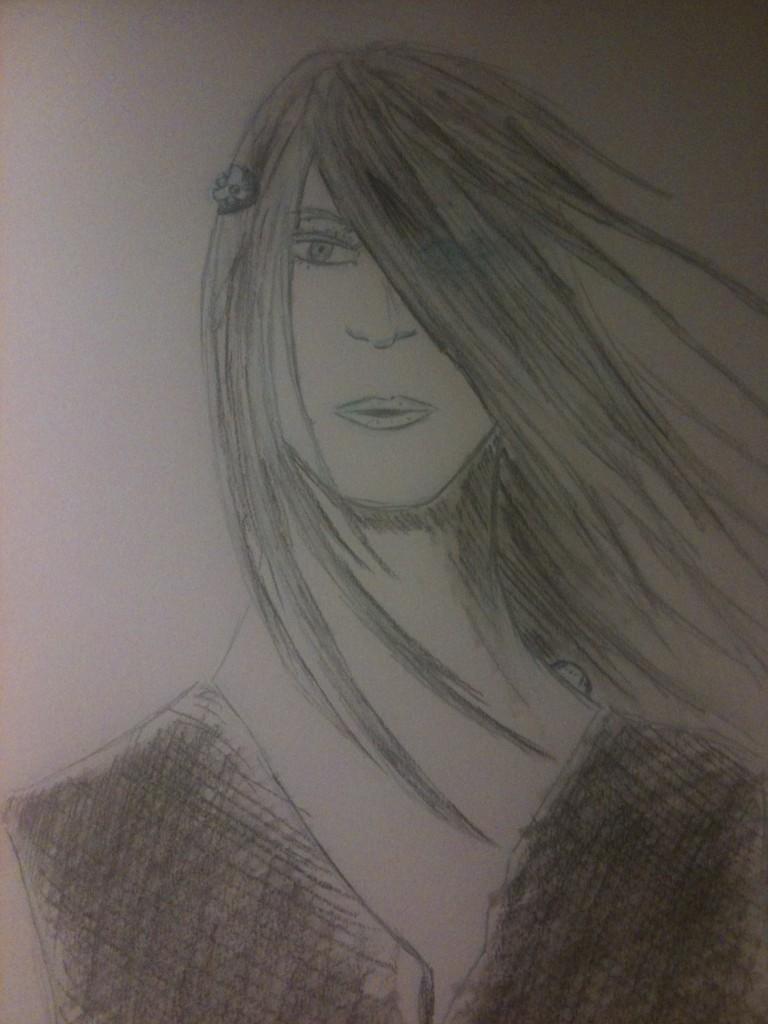 Atsuko is in her late teens and has lived her life living in caravans, migrating from one place to another.  During one of these migrations, a group of sun worshipers abduct her, taking her to their main temple.  Upon discovering that she has red hair, they put her in a training program.
Under the gaze of the Imperia–who I'll discuss soon–Atsuko finds herself trapped between nearly certain death and joining with a legion of crazed fanatics.
Her only hope of taking control of her own life lies in the node growing from her left shoulder.  Atsuko's journey will center around discovering what the node is, as well as the gift it could give her.  Those who have such a mark don't just have a skill toward navigating dragons, but are destined to find a specific dragon, one born at the same moment as when they came into the world.
All the while, the Imperia and her followers still pursue Atsuko, regardless of her desire to live in peace.