Appearing at Cape Comic Con is a big deal for me, not just because it's my first con selling things.  This is an opportunity to really test myself, to see how good I am at sharing my creativity with the public as a whole.
I'm not just going to share my writing at the show.  I have art as well.  And not just prints.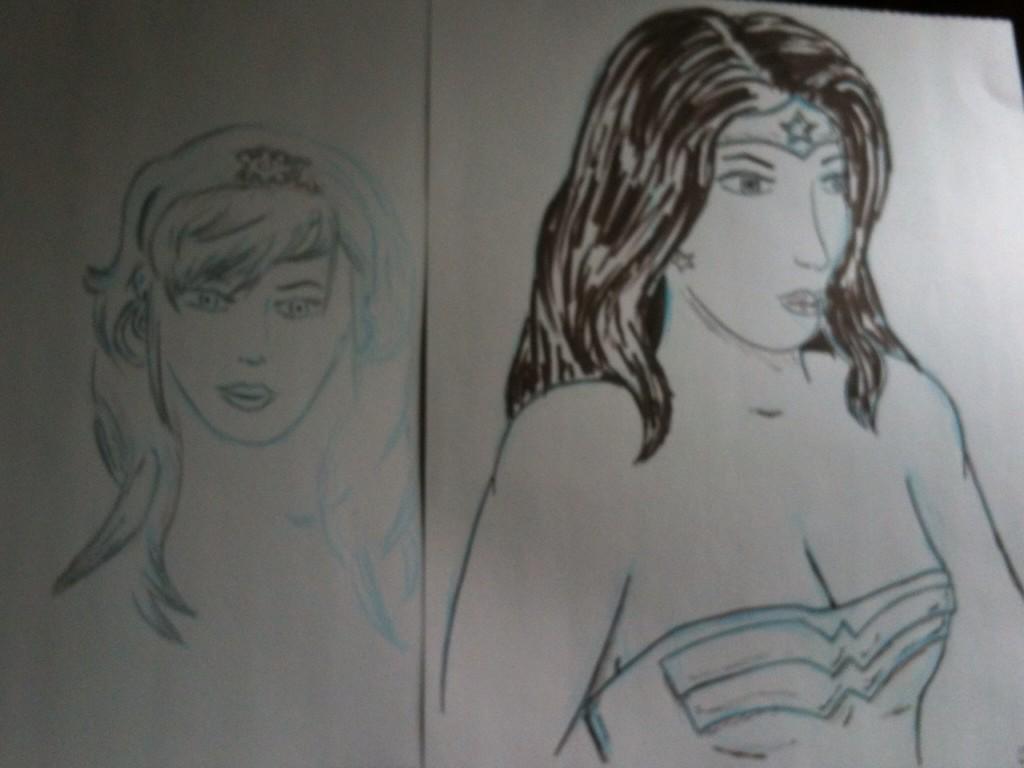 These are two images I've sketched in the last day.  Ellen Rose isn't done and Wonder Woman was the first time I've ever finished drawing Diana of Themiscyra.  Regardless, I'm going to offer Limited Sketching at the convention.  Twenty dollars ($20) and I'll knock out an image of a character for you.  I have a fresh pad of 9″ x 12″ paper for the occasion, along with several pencils and pens.
Like I said, this is a limited item.  I'm not going to do many of these.  The cut off is an hour before the show closes each day.  No color, but I'll do the best I can.
This is going to be a challenge for me, but I think I can do it.  It'll be fun.