A few weeks ago, I had a chance to talk with some of the guys at my local comics and gaming shop. Casual conversation is a normal thing, but this particular talk was all business.
In short, Coffey's Comics and Games is establishing a local artists section. And, yes, this section includes books.
My eyes lit up at the idea, both from a customer perspective–I like the shop and I want it to do well–and from the perspective of a writer. Of course I'm interested in pursuing getting my books in front of more readers.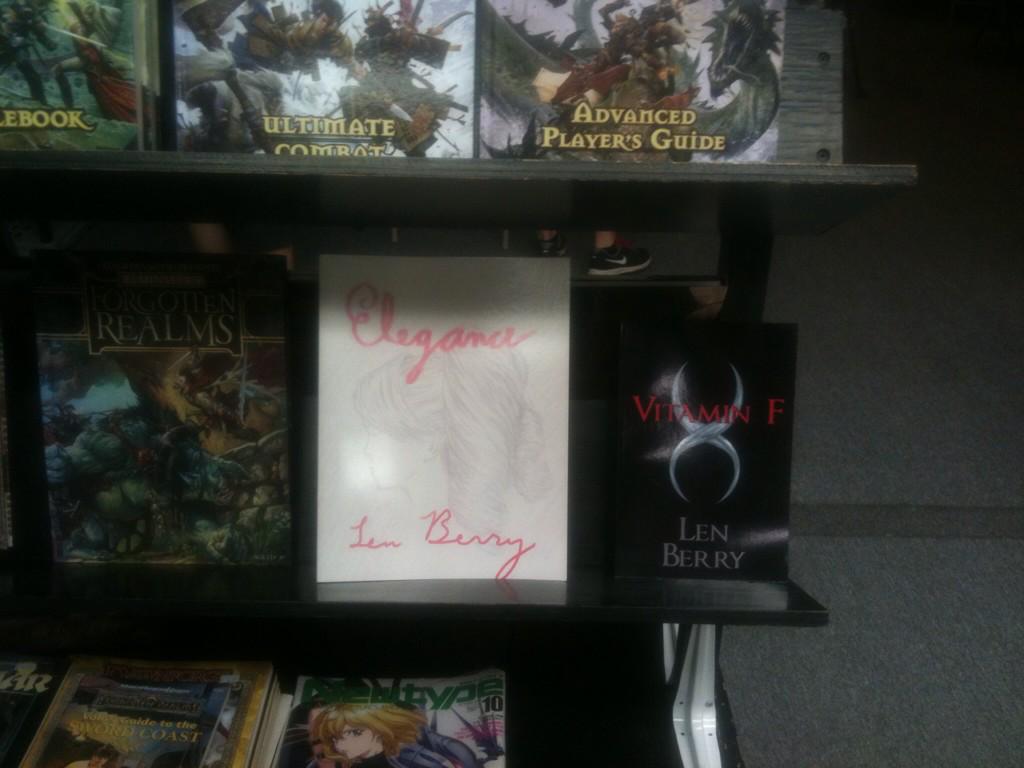 Clearly, we came to an agreement and my books are available. Because of that, Coffey's Comics and Games gets one bit of bragging rights that no one else currently has:
They sell books by Len Berry.
Such a great feeling. So exciting.
If you're interested in checking out a great comics and games store, or if you feel like checking out one of my books in person, you should visit Coffey's Comics and Games.
Elegance, my art book, is available for $10.
Vitamin F, my dystopian novel, is available for $20.